Irish Hills 250
Race Results
Click link for full results
Michigan
Top 10 Finishers
| | | |
| --- | --- | --- |
| Pos | Driver | Pts |
| 1 | Matthew Steinfels | 231 |
| 2 | Will Riney | 225 |
| 3 | Matt Minnich | 225 |
| 4 | Teeder Jenkins | 224 |
| 5 | Wayne Sebern | 224 |
| 6 | Todd Oliver | 224 |
| 7 | Hurricane Sidwell | 222 |
| 8 | David Baartman | 222 |
| 9 | Janet Sebern | 221 |
| 10 | Kevin Sullivan | 218 |
Next Xfinity Series Race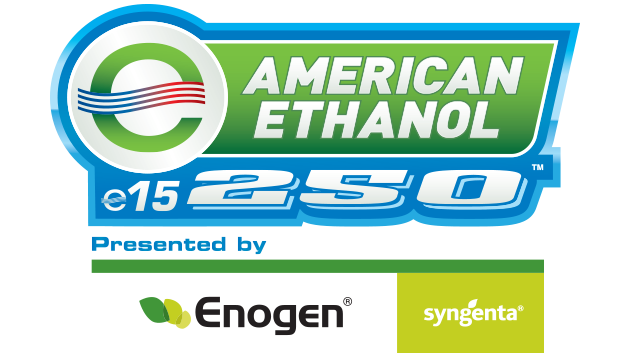 Iowa Speedway

June 24, 2017
Time: 8:30 p.m. EST


Defending Champs

NASCAR: Sam Hornish Jr.
LDR: R.J. Palmer

Michigan
Movers & Snoozers
Matthew Steinfels +9
Teeder Jenkins +8
Hurricane Sidwell +7

Eldon Daughenbaugh -8
Marianne Anderson -6
Rodney Webb -6
Hamlin Beats Byron By A Nose At Michigan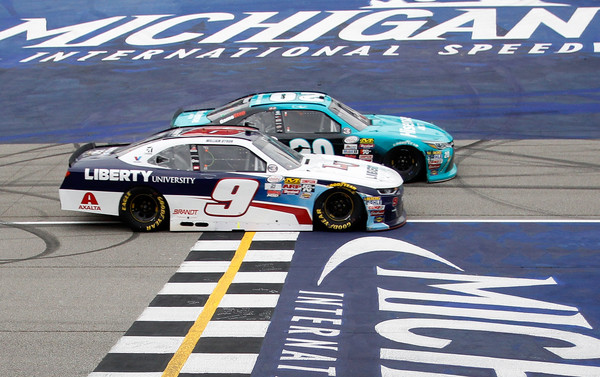 Denny Hamlin denied William Byron from getting his first career win by beating him at the line.
Matthew Steinfels becomes a first time Xfinity winner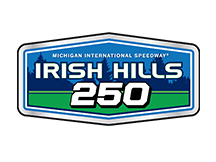 In the NASCAR race, the rookie was beat by a veteran but in Lucky Dog Racing, it was the rookie celebrating in victory lane. In his 13th start in the series, Matthew Steinfels won his first career race and held back a few of the veterans to do so. He scored a total of 231 points to take the win at Michigan and became the 117th different winner in the Xfinity series and 161st in Lucky Dog Racing. He's also the third Xfinity rookie to win a race this year.

Matthew also gained 9 spots in the standings, the biggest mover of the week. The win just might help him make the Chase in his first season as long as he stays in the top 25. He moves up to 17th place this week.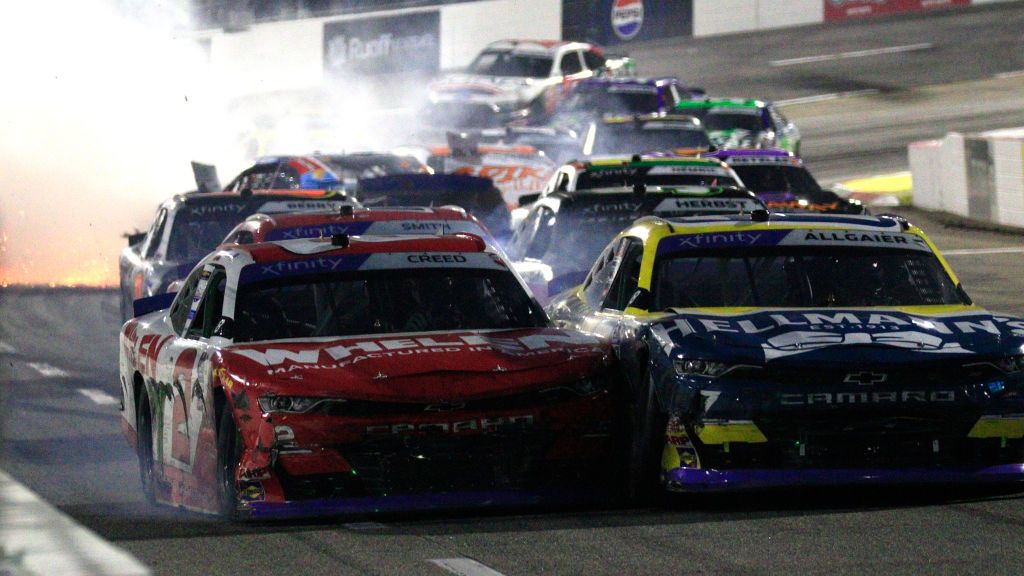 Kyle Busch started on pole but didn't even make the first turn before he was spun out by Brad Keselowski.
Lucky Dog Racing: Xfinity Series
2017 Top 10 Drivers
Pos.

Driver Name

Team

Pts

Back

1.

Kevin Sullivan

Coast To Coast Racing

417

Leader

2.

Kelly Wolfe

Wolferacing

408

-9

3.

Al Allison

AA Team

407

-10

4.

Brian Blair

South Mountain Motorsports

393

-24

5.

Ray Perrotta

Jeff Burton Racing

361

-56

6.

Todd Oliver

Top Gun Racing

357

-60

7.

Lou Demian

Intimidator Racing, Inc.

357

-60

8.

Matt Minnich

Jimmy 'Smut' Means Fan Club

349

-68

9.

Wayne Sebern

Seburner

348

-69

10.

Greg Miller

Miller Motorsports

346

-71